#NotInVain is a faith based entity created by, and for, grieving mothers to provide emotional, informational, and tangible support to mothers who have lost a child, whose death was in any way related to chemical substance use, and to give each other hope for the future.
#NotInVain was started by our President PJ Champion Sallie October 24, 2017 after the loss of her daughter Christina to crack cocaine and heroin toxicity. It began with telling her daughter's struggle in the obituary, which had close to two million hits.
"It was very cathartic for me, and the Lord laid on my heart that I should reach out to other mamas. I went to a Christian college and have led Bible studies. I've always been in service ministries, so I thought of setting up an instant messaging page where moms could connect. But I was ignorant of technology. By some strange accident, I created a private Facebook page instead of instant messaging."
There was no site specializing in momma grief from loss due to substance use. It's a unique form of grief. Addiction, chaos and heartbreaking loss does not discriminate. Society does. Stigma is counter productive in what is needed within the hell of this type of grief. A safe, sacred bed for our grieving hearts exists within our private group.
This site took off, sadly, just as the wildfire of the drug epidemic that is ravaging globally. We as a nation are in an apocalyptic drug crisis fueled by fentanyl. A wrecking ball of devastation and destruction is being swung in a wide swath at every single person in this country. Our membership is in the 4,000s and increasing daily. We are a sisterhood of mommas from all fifty states and nine countries."
"Dear God please hear my prayer.
My body is numb and my mind is racing.
I am hopeless and scared. So many memories, but yet not enough.
The world keeps moving and I am frozen. I feel connected to nothing or no one. There are many around me, but the one I desire is not here.
I feel cold, lost and purposeless. I'm so tired but unable to sleep. Please hold me, hold me tight. The color of my world is gone. I cry out to you in despair. Oh God! Why? Please God hear my prayer.
I will try to rest, close my eyes, and find courage to fight another day. To find purpose in my life. I will fight to feel hope again. Thank you God…"

~ Angie Cartwright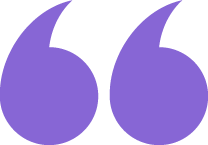 " I used to believe that prayer changes things, but now I know that prayer changes us and we change things."